SMALL UV FLATBED PRINTER
UV flatbed printers, also known as flatbed digital printers or flatbed printers, are printers characterized by a flat surface on which a material is placed to be printed. UV flatbed printers can not only print on soft materials but also directly print any desired patterns on hard materials. Besides, UV flatbed printers can be applied to full-color printing of flat, curved, or cylindrical objects of any material, the image formed directly on the object can be printed and dried. The small UV printer is not limited by the type of material, rigid and flexible, such as wood, ceramic tile, glass, ceramics, plastic, leather, mobile phone case, etc. During the whole printing process of small UV printers, no plate is needed, and digital technology makes it more convenient and simple to use with lots of automatic functions.
CONTACT US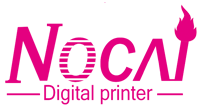 The UV Printer Manufacturer
We are always providing our customers with reliable products and considerate services.
If you would like to keep touch with us directly, please go to contact us