ABOUT
NUOCAI
Guangzhou Nocai Digital Products Co., Ltd, which was established in 2005, is a professional manufacturer engaging in the design, technical development, producing, sales and after-sales services of uv flatbed printer, digital printer machine and uv inkjet printer fields.
Nocai has been known well in a series of advanced equipment and is the first producer of small format uv printer in 0406 & 0609 format ones.
Nocai has partners in more than 50 countries to promote and sell Nocai brand uv printer, this is how can serve our client all over the world.
Nocai has been keep improving and focusing on R&D and has obtained more than 20 Patents Certifications including 6 Utility model patents, 2 design patents and 2 patents.
We are not only supply the stability, good quality printer, but also give service to our clients.
Choose Nocai, choose the reliable supplier and partner.
COMPANY
Product Direction
Nocai currently has two categories of products: "SMALL UV FLATBED PRINTER" and "SPECIAL INDUSTRY UV PRINTER". Design - R & D - production - sales - aftersales comprehensive integration, one-stop efficient service.
Production Process
Nocai has a complete production and manufacturing process. The products have undergone a total of 22 strict manufacturing processes, such as incoming materials, warehouse entry, inventory, production, assembly, shipment, final inspection, packaging and delivery, etc., with refined management and scientific production can proceed more efficient.
Quality Control
Nocai has always put the quality of products in the first place. A rigorous quality control system can systematically, comprehensively and effectively prevent problems, and will be continuously controlled and dynamic.
Innovation
R&D and innovation: Nocai always adheres to the development strategy of "scientific and technological innovation", continuously increases investment in R&D, strengthens technical exchanges and cooperation, and develops both inside and outside to achieve collaborative innovation.
OVERSEAS

STRATEGY

NOCAI is a company with 13 years of technical precipitation, we will keep pace with the times and look into the future. Compared with the traditional after-sales service form, we focus on the formation of a perfect distribution system overseas. We hope to build dealers that are consistent with our business cooperation concept as cooperation points, expand the marketing demand of local products and create a more perfect after-sales system. We will strive to achieve a good service system even if it is far away from abroad.
THE
GLOBAL

LAYOUT

The main markets are Europe, Southeast Asia, North America, South Americaetc., Covering more than 50 countries. We have always regarded market globalization as an important opportunity, and at the same time have mastered strategies to meet the challenges.

We keep pace with the times and bring our equipment and services to every country in the world.
QUALIFICATION CERTIFICATE
DEVELOPMENT PATH
Incorporation of the company; The company moved to the 2nd floor of Gaotang Industrial Zone, Tianhe District, Guangzhou, covering an area of about 1,000 square meters.
In Feb. 2012, registered the trademark successfully.
In Dec. 2012, obtained the EU CE certification.
In Jun. 2013, a printing device that uses LED cold light source lamps to achieve UV ink curing obtained a patent certification. A new type of blanket belt conveyor printing machine obtained patent certification.
In Nov. 2013, successfully declared the right of independent import and export.
In Nov. 2014, obtained the international inspection quality, safety and environmental UV certification.
In Dec. 2014 Won the title of China's Top Ten UV Printer Brands by Net Investment.
In May 2015, broadcast on CCTV.
In Jun. 2015 interviewed with CCTV's "Dialogue Economy" column on the list of the Communist Party of China.
UV flatbed printer (0406) won the design patent certificate. UV flatbed printer (0615) won the design patent certificate.
A flatbed printer won two utility model patent certificate. A silk screen printer machine utility model patent certificate. A flatbed printer head structure to obtain a utility model patent certificate. Passed ISO9001: 2015 quality management system certification.
Passed ISO09001:25 quality management system certification. DX0406 and DX0609 were recognized as high-tech products of Guangdong Province.
The new digital printing machine obtained the invention patent certification.
Obtained the patent certification of a flatbed printer.
Passed GB / T19001-2016 idt ISO9001: 2015 standard.
The company expanded its production area and moved to Shunde District, Foshan, covering an area of 10,800 square meters.
UV0406 3-generation multifunctional flat-panel inkjet printer, UV0609XII high-precision flatbed printer, the UV0609 3-generation flat-panel inkjet printe were recognized as a high-tech product in Guangdong Province.
In Jun. 2020, won the Guangdong Province contract-abiding and credit-worthy enterprise
In Sep. 2020, obtains an invention patent certification of the digital printer that is easy to repair and maintain.
CONTACT US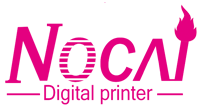 The UV Printer Manufacturer
We are always providing our customers with reliable products and considerate services.
If you would like to keep touch with us directly, please go to contact us