We have been focusing on the small UV flatbed printer industry for 13 years. For small models, we provide NV-UV0406, NC-UV0609X, NC-UV0609PE three series of digital printing machines for you to choose from at reasonable prices. It is the best choice for your venture capital.
According to industry diversification and customer needs, we launched special industry UV printers in 2009. For higher height demands, NC-UL600 was developed; for large-format product printing requirements, NC-UV1013 was developed; for the thermos cup industry, NC-Cylinder ELF II was developed. In the future, Nocai will also strive to develop for more industry needs.
SOLUTIONS
Nocai will provide a complete set of UV printer solutions for different customers to meet the needs of different industries, different products, and individualized production. In addition, the company also provides customers with consulting services, training services, accessories services, maintenance services and other digital printing machine product services with different contents.
ABOUT
NOCAI

- UV PRINTER MANUFACTURER

Guangzhou Nocai Digital Products Co., Ltd. was founded in 2009, the company is a high-tech enterprise focusing on small high-end UV printers integrating independent design and development, manufacturing, sales and after-sales service.

Nocai UV flatbed printers and cylindrical printers have been widely used in advertising signs, cosmetics, toys, water cups, luggage and leather goods, cultural creativity and gift customization printing field. Our digital printing machine products are sold in domestic and oversea markets. Nocai has cooperated with many well-known companies around the world and has had CE, ISO-9001:2015 and other international certifications.

Nocai develops steadily and continuously with increasing research and development efforts and has won 6 high-tech products in Guangdong Province, more than 20 national patents, including 6 design patents, 7 invention patents, and 8 utility model patents. The "new digital printing machine" developed by the company was recognized as "Guangzhou Science and Technology Achievements" by the Guangzhou Science and Technology Innovation Committee.

LEARN MORE
DIGITAL PRINTING MACHINE DEALERSHIP
Nocai - We sincerely invite partners from all over the world to join us and explore the future of the UV printer industry.
DEALER

SYSTEM

The Nocai dealer system efficiently connects dealers, realizes order contracts, dealer authorization, local market support, service and training support and other full digital operations, deeply understands user needs, and brings more potential business opportunities to partners.

LOGIN / REGISTRATION
CONTACT US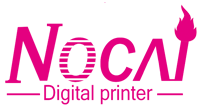 The UV Printer Manufacturer
We are always providing our customers with reliable products and considerate services.
If you would like to keep touch with us directly, please go to contact us