UV Wood Printer NC-UV1013
Major Advantages
1000 * 1300 mm print platform.
White, color, and varnish print at the same time, dry immediately after printing.
Fine print quality, resolution up to 2400 dpi.
Negative pressure ink supply control system.
ADD TO CART
Parameter
Print Head
Toshiba CE4M
Print Head Quantity
4—7
Nozzle Spray Force Range
2-3mm
Ink Drop Volume
35pl / 7point, 5pl / Single Point
Print Size
1000 * 1300mm
Print Speed
1sqm / h-7sqm / h
Highest Print Resolution
2400dpi(8pass)
Print Version
Color, White & Varnish
Print Mode
CMYKLcLm + W + V / CMYK + W + V / CMYK + W + W+V + V / CMYKLcLm + W + W + V + V
Print Height
0-48mm
Printer Dimension
2560mm * 2170mm * 1320mm
N.W.
600KG
Packing Size
2.72m * 2.31m * 1.4m
Power
AC220V±10,50HZ~60HZ
Working Environment
Temperature: 20℃-28℃ Humidity: 35%-65%
Print Method
One way / Bidi
Rip Software
FlexiPRINT Mini UV Nocai Cloud Edition 19
Connection Method
USB
Operating System
Windows 7 / 8 / 10 / 11 (64-bit)
Graphic Format
Tiff, Jpg, Eps, Pdf, Png, AI, Psd
Printer Type
Inkjet printer
Description
To print fine images on wood panels, you need a good UV wood printer. UV wood printer NC-UV1013 is an effective solution for wood printing. The UV printer for wood direct prints on wood with high resolution and outstanding effect. Whether it is for wall panels, wooden arts, wooden tables, furniture, door, or others, Nocai's UV wood printer for sale brings you a unique experience with perfect results and simple workflow. With a series of user-friendly function designs, such as the thickness of the material measurement function, the UV printer for wood is easy to use, and the wood printing process will be simpler. The UV printer for wood is mainly used in home furnishing industry, advertising sign industry, etc.
CONTACT US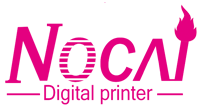 The UV Printer Manufacturer
We are always providing our customers with reliable products and considerate services.
If you would like to keep touch with us directly, please go to contact us