Mobile Phone Case Printer NC-UV0406
Major Advantages
Suitable for flat & cylinder materials printing.
It can print on cylinder materials with a mug jig in a 360-degree version.
With vacuum table.
Print white and color at the same time in exquisite quality.
Suitable for personalized customization, e-commerce, design and development, tourist areas, and other fields.
ADD TO CART
Parameter
Print Head
XAAR 1201
Print Head Quantity
2
Nozzle Spray Force Range
2-13mm
Ink Drop Volume
2.5pl
Print Size
400mm * 600mm
Print Speed
/
Highest Print Resolution
2400dpi (8pass)
Print Version
Color & White
Print Mode
CMYK + W / CMYK + CMYK
Print Height
0-180mm
Cylinder Material Diameter
Φ30-120mm
Printer Dimension
1443mm * 850mm * 675mm
N.W.
110KG
Printer Stand Size
860mm * 720mm * 550mm
Power
AC220 / 110V±10,50HZ~60HZ
Working Environment
Temperature: 20℃-28℃ Humidity: 35%-65%
Print Method
One way / Bidi
Rip Software
FlexiPRINT Mini UV Nocai Cloud Edition 19
Operating System
Windows 7 / 8 / 10 / 11 (64-bit)
Graphic Format
Tiff, Jpg, Eps, Pdf, Png, AI, Psd
Printer Type
Inkjet printer
Description
The NC-UV0406 series mobile phone case printer allows you to select your favorite photos from the photo album and print them directly onto the phone case for personalized, cute prints. You can print all kinds of designs, logos, letters, or images directly onto a wide range of surfaces. Whether it's a startup or a large enterprise, mobile case printers will help you meet your customers' needs. You can use the mobile case printer to print your customers' favorite portraits or download images for their phone, iPad, or tablet cases, or you can design anything to suit their preferences. With mobile case printers, the possibilities are endless.
CONTACT US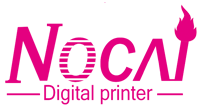 The UV Printer Manufacturer
We are always providing our customers with reliable products and considerate services.
If you would like to keep touch with us directly, please go to contact us