Mobile Back Cover Printing Machine NC-UV0609PE
Major Advantages
Cost-effective, stable performance, perfect function.
Multifunctional flat and cylindrical integrated mobile cover printing machine.
White, color, varnish print at the same time(only flatbed), 3D embossed printing.
Maximum resolution up to 1440dpi, the picture quality is delicate.
Suitable for small batch production, and personalized customization.
ADD TO CART
Parameter
Print Head
EPSON F1080-A1
Print Head Quantity
3
Nozzle Spray Force Range
2-3mm
Ink Drop Volume
4.5-9-20-40pl

Print Size
600 * 870mm (When print all-white & color & varnish at same time) 600 * 900mm(white & color print at same time)

Print Speed
0.98sqm / h-2.84sqm / h
Highest Print Resolution
1440dpi (8pass)
Print Version
Color, white & Varnish
Print Mode
CMYKLcLm + W + V / CMYKLcLm + W
Print Height
0-180mm
Cylinder Material Diameter
Φ30-120mm (No varnish will be printed when choosing rotary mode)
Printer Dimension
1620mm * 1590mm * 680mm
N.W.
180KG
Printer Stand Size
1370mm * 720mm * 550mm
Power
AC220 / 110V±10,50HZ~60HZ
Working Environment
Temperature: 20℃-28℃ Humidity: 35%-65%
Print Method
One way / Bidi
Rip Software
FlexiPRINT Mini UV Nocai Cloud Edition 19
Operating System
Windows 7 / 8 / 10 / 11 (64-bit)
Graphic Format
Tiff, Jpg, Eps, Pdf, Png, AI, Psd
Printer Type
Inkjet printer
Description
The mobile cover printing machine has high precision, strong practicability, and good printing quality. The mobile cover printing machines are mainly used in craft gifts, daily necessities, stationery, household gifts, electronic products, leather products, and other industries.
CONTACT US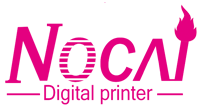 The UV Printer Manufacturer
We are always providing our customers with reliable products and considerate services.
If you would like to keep touch with us directly, please go to contact us